2. The Use of X-radiographs in the Study of Paintings
Petria Noble and Ige Verslype
X-radiographs of paintings show features beneath the paint surface that are invisible to the naked eye, just as an X-ray of a hand shows the hidden structure of the internal bones. With careful examination, X-rays can reveal several kinds of information about the physical structure of the object, give insights into the painting technique, provide clues to the compositional changes that the painter may have made during the painting process as well as indications of how the painting may have changed over time.

This chapter begins with a historical summary of how X-radiographs have been applied to the study of art objects, and summarizes some of the promises and disappointments. The second section describes how X-ray images are produced, and shows how an informed reading of the images can aid in the interpretation of the object. The final section focuses on the use of X-radiographs in the study of paintings by Johannes Vermeer. Aspects of his painting technique that can be determined from the investigation of X-radiographs will be discussed. X-radiographs as a tool in the determination of the condition of Vermeer paintings is also considered, especially how X-radiographs can provide information about past conservation treatments, interventions and ageing.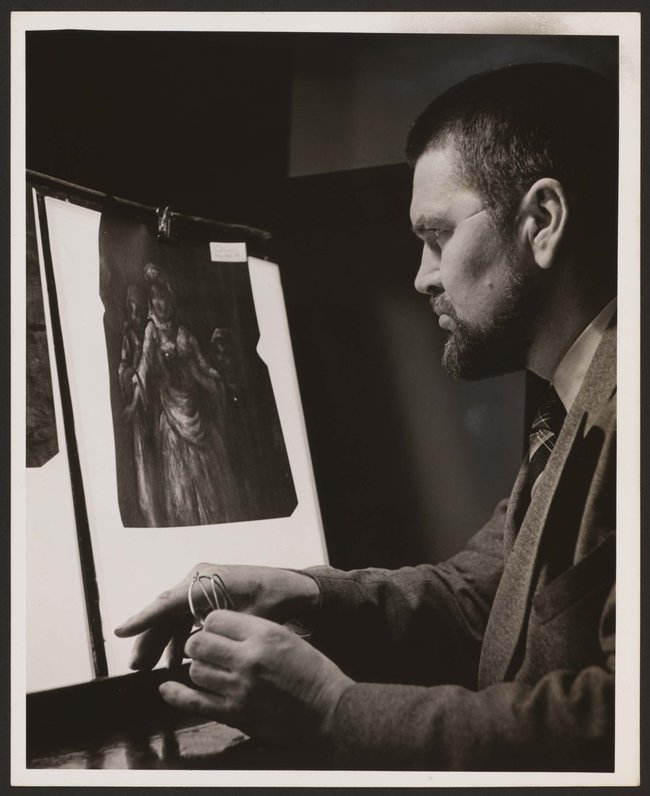 Cover image
Alan Burroughs (applying X-radiography to examine a work of art), 1941. (Photo: HUP Burroughs, James (1) olvwork290891, Harvard University Archives)
---
Johannes Vermeer
The Milkmaid, c. 1657-1660
canvas, oil paint 45.5 x 41 cm
Amsterdam, Rijksmuseum, inv./cat.nr. SK-A-2344

X-ray of The Milkmaid
Copyright © 2016 Rijksmuseum, Amsterdam.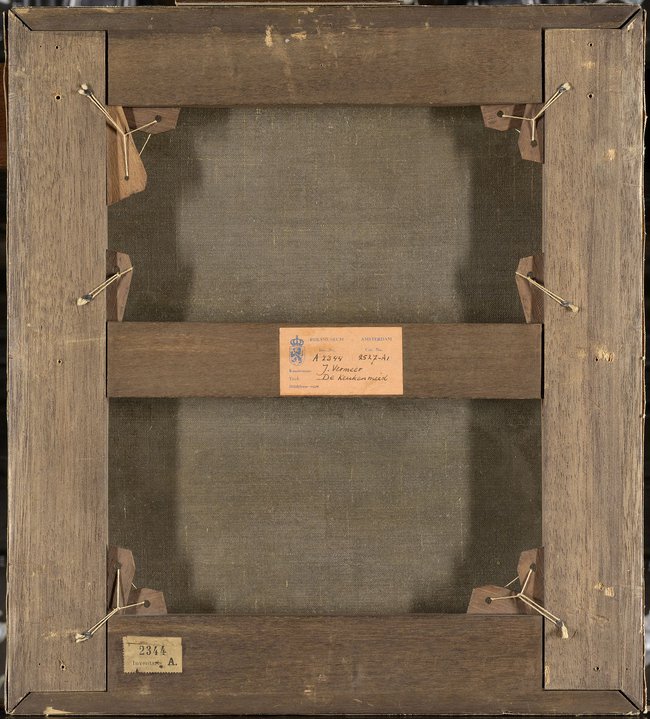 ---