3. Sixty Years of Thread Counting
Many hidden features of a painting can be revealed using X-radiography, as outlined in chapter 2. This chapter focuses on the application of X-radiographs to study one particular part of a painting, the support and more in particular, the canvas support. It is important to note that it is not the fabric itself which shows up in X-radiographs, but the imprint of the canvas in the radio-absorbent layer of the ground. For example, see the magnified detail from an X-radiograph of Vermeer's The Milkmaid (L07), which show a pattern clearly related to the weave of the canvas [1-3]. The X-radiograph displays information about the type of weave of the cloth, about the orientation, thickness, and density of the threads, and how the canvas has been mounted and prepared. These features can be compared across the work of an artist and his studio, or paintings by different painters, but produced for a specific commission or by different artists all working in the same town or region. The many possible relationships among these provide fertile ground for study.

This chapter discusses Vermeer's canvases within the scope of the research, which has been done on canvases of seventeenth-century Dutch paintings over the last sixty years. The different approaches to canvas research are examined in connection with the underlying art historical questions, and the results of this research are discussed. Canvas research includes thread counting and determination of the orientation of warp and weft; observations include the meaning of various kinds of cusping, the width of canvas strips, and weave matches that link certain canvases together at some point during their production.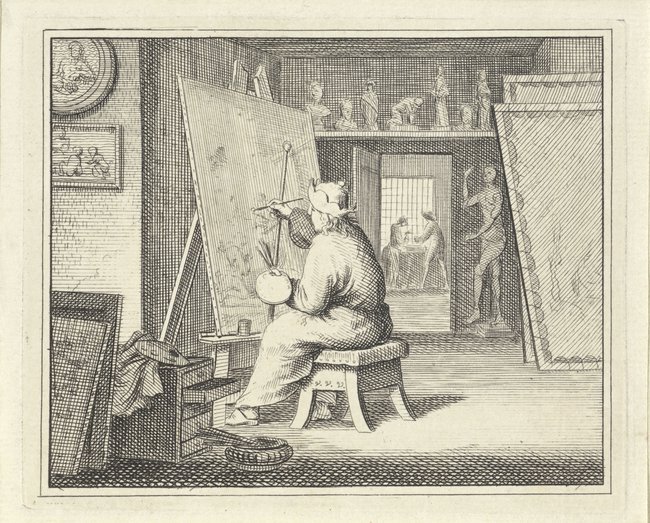 Cover image
Vincent Laurensz. van der Vinne (II), A Painter in his Studio, etching. The cusping along the edges of the canvas is clearly visible in the large paintings in the background.
---
1
Johannes Vermeer
The Milkmaid, c. 1657-1660
canvas, oil paint 45.5 x 41 cm
Amsterdam, Rijksmuseum, inv./cat.nr. SK-A-2344

2
X-radiograph of The Milkmaid.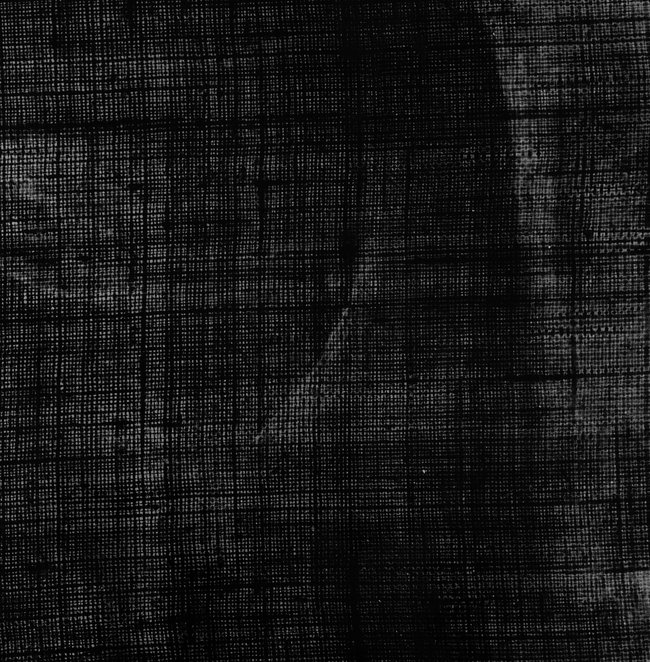 3
Detail of the X-radiograph of The Milkmaid; weave of the canvas is clearly visible.
---